View thousands of local properties from the convenience of your computer!

Visit REALTOR.com!
The National Association of Realtors' web site has over two million homes for sale. Our Multiple Listing Services (MLS) have made available to REALTOR.com all properties for sale information throughout Massachusetts and Rhode Island. Alden Hill Real Estate properties are showcased on REALTOR.com.
Preview properties in your area the moment they appear in our Multiple Listing Services' database. There is no user name or password required!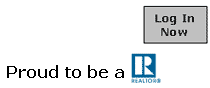 View our featured listings in the world's largest real estate database.